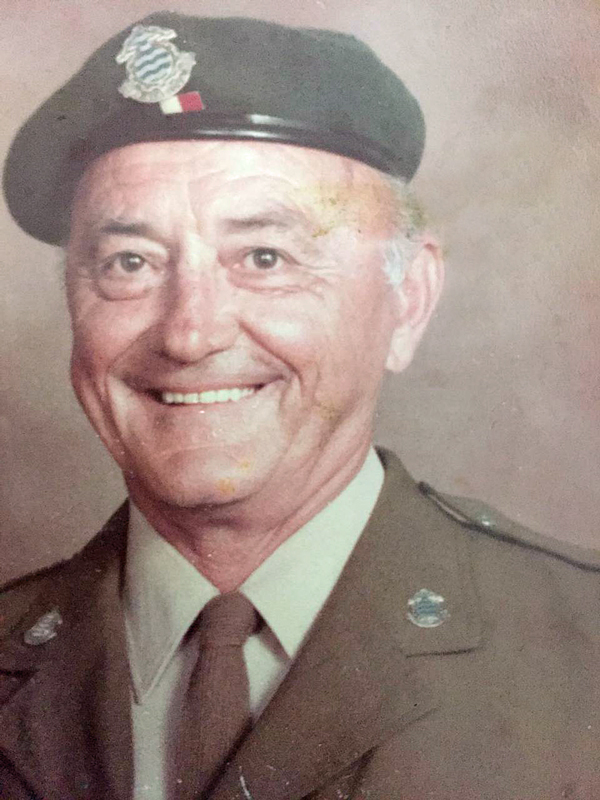 Brief Biography of Edward Ernest Brown
Edward Ernest Brown known as Bill was born on the 6th September 1926 in Cala in the District of Xalanga. Bill was from from an 1820 Settler family in South Africa (Nathaniel Brown). He went to school on the family farm until attending Elliot High School. He joined the Youth Training Brigade after matriculating and when he turned 18 was posted to Italy and served in the 5th American Army. Edward Ernest Brown returned to South Africa after peace was signed and went farming on the family farm in Xalanga. He married Joan Wiggill and later rejoined the South African Army where he served in the Angolan War. Edward Ernest Brown known died in service in 1985.
The Portrait
Craig Brown, the son of Edward Brown commissioned Marlene (the artist) to do a portrait in loving memory of his father.
Claudine Mary van Altena (nee Brown) the mother of the artist, was related to Edward Brown as her father was the brother of Edward Brown's father. Hence there is a family connection to the artist.
If you compare the two images on this post, you will see that the artist achieved a remarkable likeness in the portrait to a photograph of  Edward Brown supplied by Craig Brown.
The completed portrait of Edward Ernest Brown can be seen on this site.